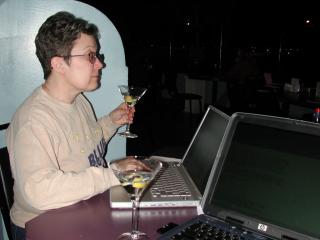 We had some time to kill in the Prop Room at Long Beach Airport. The wireless connection was free!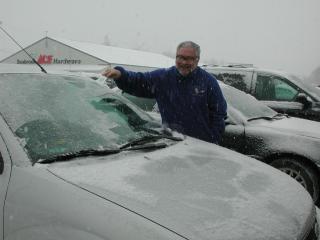 Driving from Boston to Freeport, there was quite the snowstorm.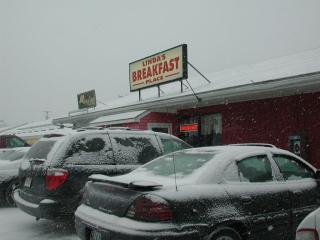 We stopped in Seabrook, NH, for breakfast at Linda's. Excellent breakfast!
The temperature on Monday evening at the Hartley's in South Freeport, ME.