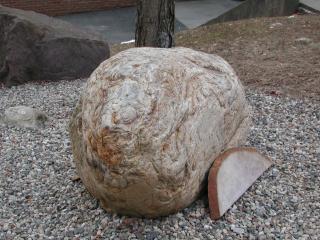 Quartzite formerly sandstone, probably a shallow ocean sand deposit from before the continents collided about 400 million years ago.
More about the scars.
Pegmatite sample At the final stages of cooling of a magma chamber, the atoms that didn't fit into previous minerals, will be concentrated. In this group of samples, look for long black crystals of tourmaline.
More information