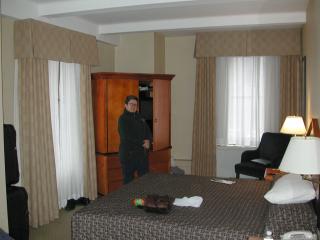 Jane in our corner room on the 17th floor of the Park Central hotel. The window on the right looks down 7th Avenue to Times Square.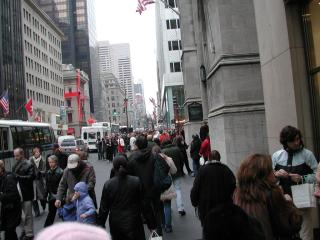 Just an average picture of the throng on 5th Avenue seeing sights and shopping.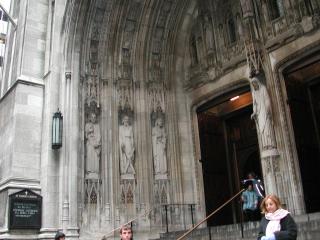 Stonework in St. Thomas Church.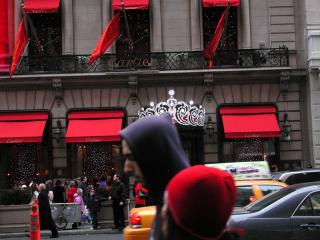 So this guy crosses in front just as the camera gets a decent exposure of the Cartier storefront. Oh well; I like the picture anyway.