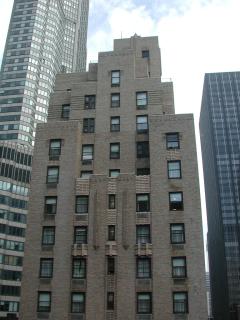 A few pictures from our room on the afternoon of New Year's Eve. This is the building across 7th Avenue from our room, looking up.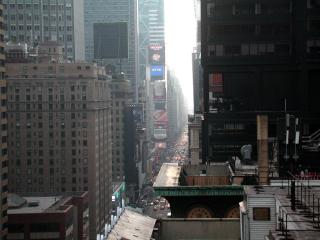 The view of Times Square from our south-facing window.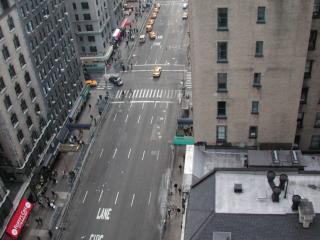 Looking down on 7th Avenue. Not a lot of traffic at the moment.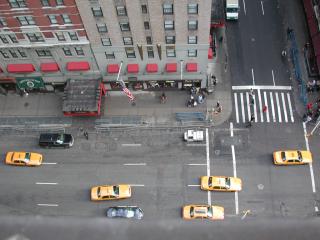 Looking straight down at 7th Avenue.